Epihunter as a promising Health Tech solutions provider
About 4 months ago Epihunter won the Jury award for Innovation at Health&Care 2018. End of June we presented our solution at the Healthtech Summit in Lausanne after being nominated by industry as one of the 40 most promising health tech startups in Europe. All this is linked to our mission to create digital solutions to make epilepsy matter less, and to our belief that current digital technologies can create a massive impact on the daily life of people with epilepsy.
Health & Tech are hence important keywords for us. Indeed, digital technologies and their solutions are transforming healthcare. In this transformation process, you hear buzzwords like "Artificial Intelligence, mobile health, and patient-centric solutions" more and more. As these words are central to what we do at Epihunter, we want to explain them a bit to you. Our International Sales & Community Manager Hogne Ulla will do so in a three-part blog series. He'll take you on a journey through some of the latest developments and trends and explains you the essentials. First out is Artificial Intelligence. Let's see how it is transforming the healthcare sector….

Artificial Intelligence
At the speed of light
Only a couple of years ago it seemed impossible to escape the paper hierarchy at hospitals. Only a few envisioned there would be a time we would use our mobile phone to synchronize and share health records with doctors and clinicians. While the Polar heart rate monitor launched in 1982 was considered "high tech" at that moment, today various wearables measure everything from sleep quality to epileptic seizures - our focus point at Epihunter.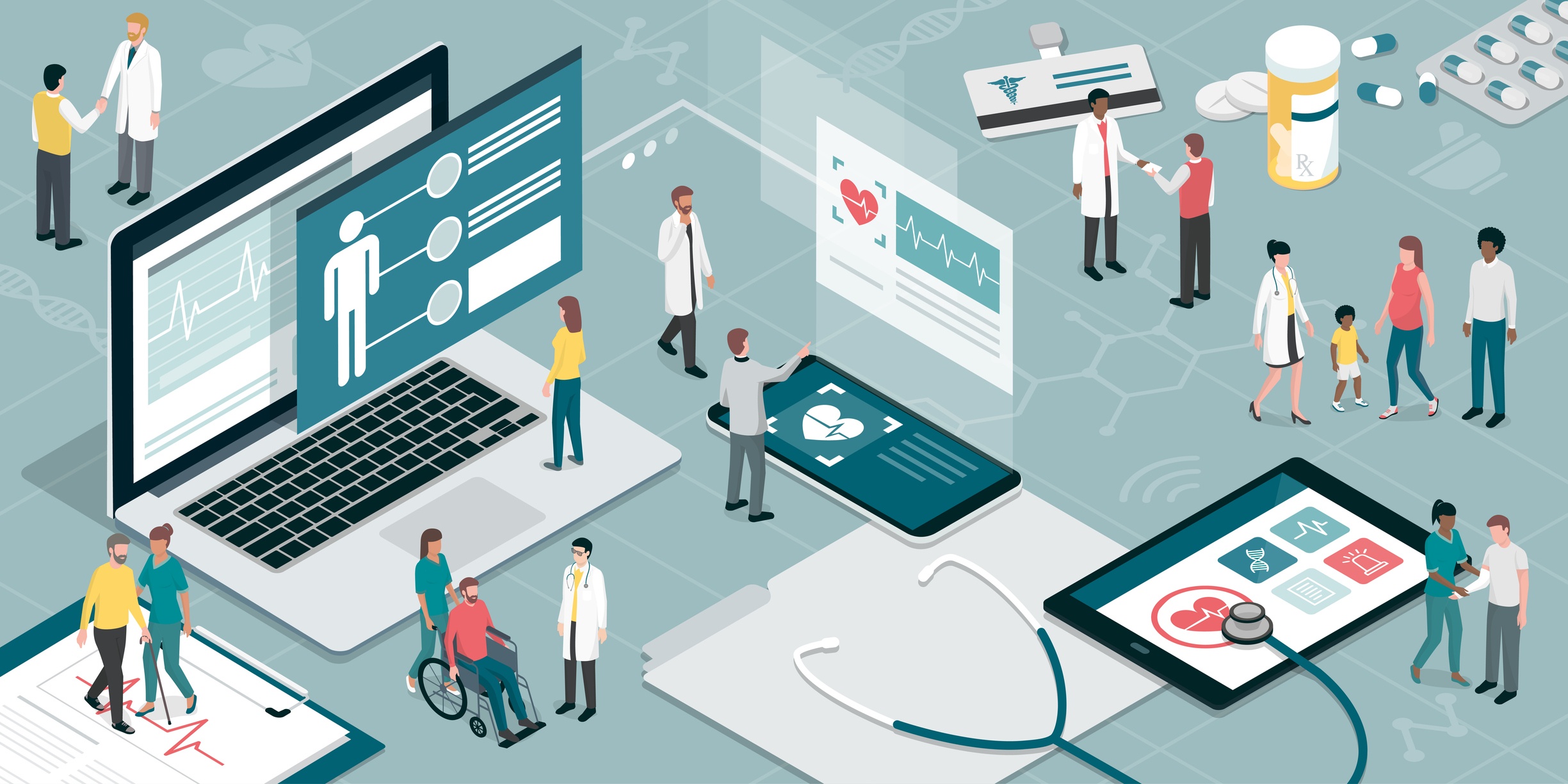 Artificial intelligence and its potential
Artificial intelligence (AI) is not a new concept. It dates back to the 1950s. Nevertheless, it has always been linked to something "unnatural" and outside the control of human beings.

Earlier, robotics was only associated with the orange machines on the production floor. Later on, robots were also introduced in Hollywood. Indeed, from man-against-machine wars to the more cute and adorable WALL-E, they conquered their role in the American film industry. This has only been the start of a whole evolution.

Back in 1956, some young and bright students started applying "machine learning" techniques when training computers to play classic board games like checkers. Machine learning is a subset of AI that applies statistical techniques to give computers the ability to "learn" with data. To the students' big surprise, the techniques did not only work, the computer outmatched the human players! This is how AI really made its appearance.

Hence, AI's role can partially be defined as: "matching the intelligence from machines with problems in the real world". At Epihunter, we address the need for identifying absence seizures by applying key elements of AI and more specifically "deep learning", which we will explain below.
AI in health

Today, AI techniques are being used in a wide range of health tech innovations. Examples include Lynxcare and FibriCheck. While Lynxcare is facilitating the above-mentioned sharing of patient records, FibriCheck offers a solution that can diagnose a heart rhythm disorder based on someone placing their finger on the smartphone camera. The main strength of FibriCheck's system is its ability to integrate "deep learning" so that the data fed into their systems to continuously improve their software.

At Epihunter we apply deep learning, to train our software to recognize absence seizures and hence provide users and parents, and in the future doctors and researchers, with valuable and objective information. With an increasing amount of EEG and seizure data, our algorithm will continuously further learn about the complexities of epileptic seizures and provide even deeper insights.

Do you want to learn more about our solution for absence seizures? Visit this page.
In the next edition
AI is also increasingly used in surgery. In 2006, a robot surgeon carried out a long distance heart operation by itself while using a database of 10,000 similar operations. To quote the machine's designers, the robot was "more than qualified to operate on any patients". Today, robot surgery is still evolving and often used in very specialized operations or in microsurgery.
That's far from the end. AI is getting integrated is many other areas as well. One such area is the smartphone industry. Smartphones' potential for collecting and processing useful information about our health has given rise to a number of tools from digital therapeutics apps to our own Epihunter app for seizure detection.

How, you wonder? That's for next time. Then we'll focus on "Mobile Health". Stay tuned!