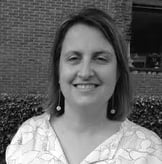 Dr. Wendy Werckx is a pediatric neurologist, working in her own cabinet and in the Ziekenhuis Netwerk Antwerpen. Since September 2020 she uses epihunter in her own clinical practice. She is excited about its added value. Tim Buckinx, CEO and founder of epihunter, spoke with her.

"What made you use epihunter in your clinical practice?"
Dr. Werckx: "Absences are common in children but difficult to notice. During consultations, parents indicate that they are not sure about the number of seizures their child had in the recent period. Or, when it comes to a very first consultation, parents notice all kinds of symptoms that may indicate the possibility of absence epilepsy. As a neurologist, I want to be able to make a diagnosis or optimize a treatment pathway based on objective information. And that's exactly what epihunter gives me".

"How do you use epihunter?"
Dr. Werckx: "I advise parents to use epihunter and ask them to use it regularly. At home, at school ... Prior to the next consultation, I consult epihunter's web portal. On this portal I can view the seizure frequency over a specific period of time, together with the automatically recorded seizure videos and the EEG tracings. In combination with the input from the parents, this information undeniably makes it easier to make a diagnosis or to optimize a treatment path".

"In addition to accelerating diagnosis or adjusting therapies, do you see other benefits of using epihunter?
Dr. Werckx: "I think the device clearly takes away reporting pressure from parents. Parents can rely on epihunter to count and video record absences. As a result, they can look forward to the next consultation with greater peace of mind. Because the measurements are made at home, and therefore much less in the doctor's office, epihunter also saves parents a lot of travelling.

Dr. Werckx: "I notice that my colleagues neurologists do not yet know about epihunter. Or they don't think about the use of epihunter at the right moment. Which is unfortunate, because epihunter makes my clinical practice clearly more valuable."

"Glad to hear this. Perhaps the initial interim results of our validation study can convince your colleagues to use epihunter?"
Dr. Werckx: "That can certainly help (laugh). In any case, those positive results are in line with my experiences".
Does your doctor not yet have an epihunter Pro account? Tell him or her about epihunter or make a monthly neurologist report in the epihunter Core app and share it as an introduction to epihunter.