Interview with Eva Schoeters, founder be-TSC
Tuberous Sclerosis Complex (TSC), also known as Bourneville's disease, is a complex genetic disease of which epilepsy is often one of the symptoms. Clear communication around TSC and tight monitoring of it is crucial to limiting the impact of the condition. That is why Eva has committed herself to the role of chairman of be-TSC, an association that wants to be there for those who have to deal with TSC. In this blog, she tells more about TSC and shares her story.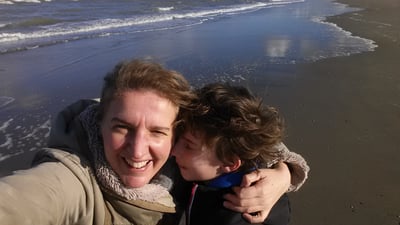 Eva Schoeters is mum to Pepijn, a boy of ten. As a baby, Pepijn had sleep problems and infantile spasms, a rare form of epilepsy that occurs in children under the age of two. It is because of the latter that Pepijn, at the age of one and a half, was diagnosed with Tuberous Sclerosis Complex (TSC).
About TSC
As the name implies, TSC is a complex condition that is difficult to summarise in a few words. It is a rare genetic condition. At least 1 in 10,000 people have the condition, which in Belgium amounts to about 1,100 people. These figures are not exact as people with mild symptoms of TSC are not always diagnosed.
The symptoms of TSC are very diverse and the condition has many manifestations, varying in nature and in the way in which people with TSC are affected by it. Some people are severely affected and partially or fully dependent on others for help with both mobility and socio-emotional and cognitive functions. Other persons have no, few, or mild symptoms and lead a fairly typical life.
"The story of Inez on the organisation's blog brings those variations into sharp focus," says Eva. "Inez's four children have TSC, just like their dad, who has no symptoms of the disease. However, Inez's youngest son, Seppe, has severe physical and intellectual limitations caused by TSC."
TSC its symptoms
Whatever the symptoms are, clear communication about TSC is crucial and requires a lifelong follow-up for every case. Certain symptoms do not develop until after childhood. TSC is characterised by the development of benign tumours in multiple organs (such as the kidneys, the brain, the skin, the eyes, the heart, and the lungs). They can continue to evolve at any age. The faster and earlier the diagnosis, the faster the appropriate treatment can be started and the more accurate the follow-up. This is necessary to guarantee the person optimal outcomes and to prevent life-threatening risks. For Pepijn, the diagnosis of infantile spasms - one of the symptoms of TSC - only came after 18 months. "No one can say to what extent it would have been different if the epilepsy had been treated more quickly. It is certain that Pepijn would have had better development opportunities," Eva says.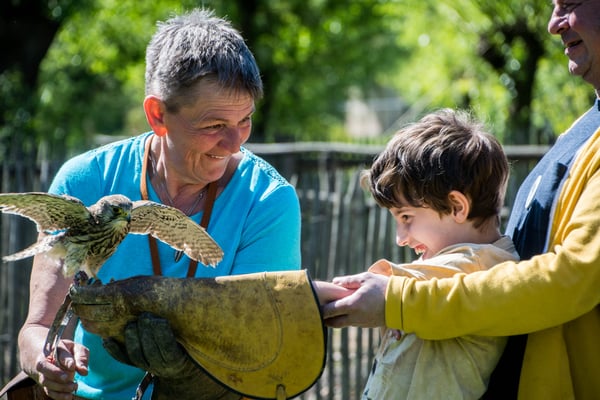 About the impact of TSC on daily family life
The more severe the symptoms of TSC, the more intense the impact on the wellbeing of the person, their daily life and that of their family. TSC is often associated with one or more neuropsychiatric problems, ranging from epilepsy, developmental delay, and cognitive difficulties to severe behavioural problems and problems with social interaction, such as autism, self-mutilation, anxiety disorders, and depression.

"Pepijn shows very intense behaviour," Eva says. "He requires a lot of attention and continuous one-on-one guidance, at home, at school, in the Scouts, or with friends." There are many reasons for this. First, Pepijn can sometimes be aggressive towards other children. He also struggles with fear and needs help because of motor impairments. Apart from these physical challenges, Pepijn also has some problems with cognitive development. Because of his autism and cognitive deficits, he cannot perform many tasks independently and Eva and her husband, Gert, must constantly be with Pepijn.

The complexity of TSC and its many manifestations complicate the concept of it and make it difficult to explain to outsiders. "We talk openly about Pepijn's TSC with others," says Eva. "People do show understanding for our situation, but they can never really understand the impact. The conversation often remains somewhat superficial. This is different when you talk to people who live with TSC. You don't need to explain anything to them. You share something in common and can immediately start a conversation." It is clear that access to a community of people affected by TSC is of great importance.
---
"People do show understanding for our situation, but they can never really understand the impact."
Eva, mum of Pepijn

---
Importance of be-TSC - their what & why
Eva reduced her full-time job by half, freeing time and energy for her role as chairman of be-TSC and RaDiOrg. In this role, she has a clear mission: to raise the profile of TSC and for anyone who has anything to do with the disorder.
The main focus of be-TSC is on informing, supporting, and connecting. This is done via the Facebook group and the website that provides basic information about TSC, publishes research and shares testimonials. "Every question about TSC and related topics is welcome and is answered as well as possible. If we cannot do that ourselves (completely), we refer the person concerned to better-placed people or institutions," Eva explains.
Besides online and by telephone, the non-profit offers support through meetings and events with related organisations. This year, be-TSC organised a symposium on TSC, TAND, and quality of life with the support of UZ Brussel and UZ Leuven. TAND represents the range of TSC-related neuropsychiatric problems (TSC-Associated Neuropsychiatric Disorders) that are often not visible or life-threatening. With the symposium, the non-profit wanted to challenge and improve systematic and qualitative attention for TAND. Such attention is also important to provide help and support to people with TSC, but also to reach out to all those closely involved (including teachers, educators, therapists, and other professionals) to deal with TAND.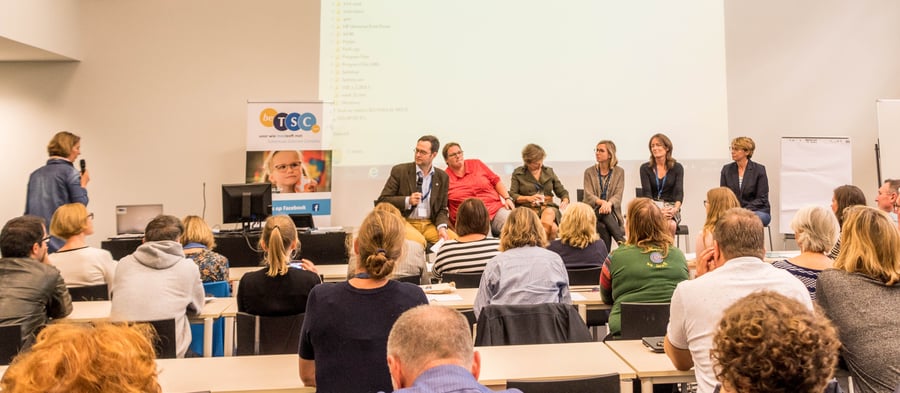 In addition, be-TSC is working for broader awareness of TSC, both for general practitioners and specialists, as well as socially. Recognition makes people more resilient. It increases understanding amongst the people around you for what TSC is like to live with. Increased awareness of TSC will also lead to faster diagnoses and better follow-up, as a result of which serious complications can be prevented. be-TSC works with a strong team of medical advisors from various specialisms to answer questions and disseminate accurate information.
The concern to establish faster diagnoses is shared by be-TSC with many other rare disease associations. RaDiOrg, the Belgian umbrella for people with a rare disease, which Eva also chaired this spring, is working on improving awareness amongst the medical community and reducing the reluctance of doctors to diagnose or make referrals for rare diseases. This is crucial to reduce the so-called diagnostic delay for all rare diseases.
Because infantile spasms are one of the first symptoms in at least 30% of TSC patients, the be-TSC launched the Infantile Spasms Project. In this way, the non-profit is part of the Infantile Spasms Action Network, coordinated by The Child Neurology Foundation. This network annually organises, in the week from 1 to 7 December, a campaign that brings extra attention to infantile spasms in order to make a faster diagnosis possible. However, TSC is only one of the possible causes of infantile spasms. That is why the project became a spin-off of the association with its own logo, a separate website, and a separate awareness film.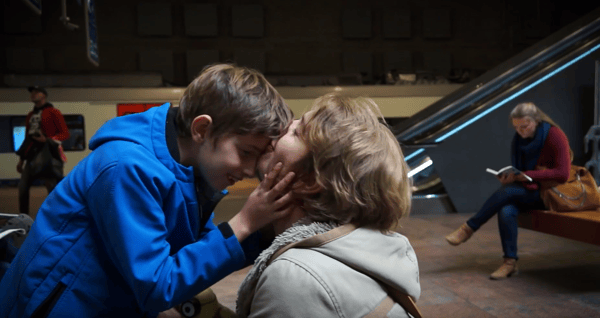 Do you recognise this?
Does Eva's story sound familiar? How do you and your family deal with the different forms and levels of TSC or epilepsy? Do you also want to share your story or share an experience about "living with" absence epilepsy? Send us your story, we have the perfect home for it! Every experience, no matter how small, can offer comfort to others. Rest assured, your testimonial remains as anonymous as you want.

Thanks to Eva for sharing her story.
Why we do what we do
1 in 3 people with epilepsy suffer from uncontrollable seizures despite medication. We believe current digital technologies are able to create a massive impact on the daily life of people with epilepsy. At Epihunter we create digital solutions to make epilepsy matter less at moments that matter most. Our first solution is for people with silent, difficult to notice absence seizures.
Stay informed!
Want to stay informed? Have comments to share? Don't miss out on our updates! Subscribe to our newsletter via the website and follow us on Facebook, LinkedIn , or Twitter. Email us for all your comments or questions! Thank you for your feedback!!
Photos KBS & Symposium: Cindy Symons, other photos: private.