Validation of our technology is obviously very important. During previous research we showed that epihunter is able to detect absence seizures fully automatically.

However, we wanted to go a step further and compare epihunter with the video EEG in the hospital.
To this end, we started in 2020 a validation study in collaboration with 4 leading European and US hospitals.

In this study, we use epihunter during a video EEG in the hospital. Afterwards, the absence seizure detections by epihunter are compared with the interpretation of the video EEG by the specialist.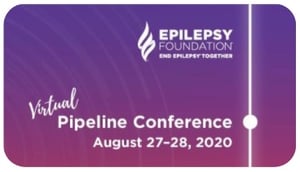 Chief Scientific Officer & co-founder Dirk Loeckx presented our interim research results at the virtual Pipeline Conference of the US Epilepsy Foundation this summer. These are already very positive ! Based on 42 hours of registered data with 13 people, the results are already very positive ! epihunter has shown to fully automatically detect 82% of seizures that last longer than 5 seconds. Only once an incident was wrongly considered as a seizure by epihunter.

In recent months, the research was further expanded to 40 participants, spread across the various hospitals. This data will be analyzed in the coming months and published in various scientific publications early next year ! Above all, we hope that this validation will convince more doctors to make more use of epihunter in their daily practice.
More scientific information and our previous publications on our epihunter Pro page.
Watch the presentation at the 2020 Epilepsy Pipeline Conference